I married my best friend at the Municipal Court in November 2016. We are big fans of marriage.

I believe that no one can write the rule book on your marriage, much less your wedding day. So I want to make sure you hear me when I say, do the wedding that makes sense for you + your partner.
However you choose to celebrate, I want to be there to document + cheer you on.
cont. below <3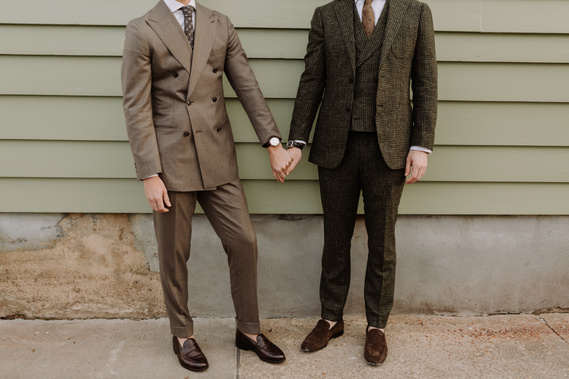 I believe it is an enormous gift that my job enables me to share wedding days with others. And I don't take for granted what it means to extend the invitation to me, a near-stranger, to bear witness to your love, your quirks, your family dynamics, the beginning of your marriage.
As photographer, I'm there to be helpful and attentive... to be a friend who listens and supports you. As one who can creatively capture the moment at hand, in order for you to have the chance to look back, time and time again, and recall that blissful day.
------------

Elizabeth Ervin's work has been featured in The New York Times, T Magazine, The Knot, Wedding Wire, and Charleston Magazine.
Where are you based? Do you travel for weddings?

I'm based in my hometown of Charleston, SC. I love this place and feel lucky to live + work here. That said, I DO travel for weddings. Upon inquiry, you'll be provided with a travel quote, and all travel arrangements are booked by Elizabeth Ervin
Do you shoot with film?
I do! I choose to incorporate 35mm film (and 8mm video film) into a lot of wedding days. If you are interested in having film photographs and/or video as a part of your coverage, please let me know!
How many hours of coverage do we need?
How you structure the day is totally up to you. I've provided some guidance in my pricing packages to showcase certain styles of coverage. For example, the amount of time you need for an elopement vs. a traditional wedding will look very different. I'm always happy to help you with your timeline and make suggestions of coverage times based on what you want to include in your wedding day.
How do we book you?
A 50% retainer and contract is required to hold your date.
"When you realize you want to spend the rest of your life with someone, you want the rest of your life to start as soon as possible." - Harry, When Harry Met Sally